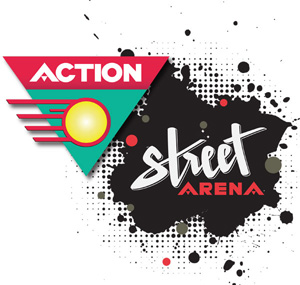 Sportainment is pleased to announce the launch of our exciting new product - Action Street Arena. It is currently being launched into the Asian Market.
Action Street Arena is a fully transportable court setup that can transform an open space or streetscape, into a dynamic sports and activity arena in a matter of minutes.
Just like our Action Sports Stadiums, Action Street Arena provides a safe and fun environment to engage in team-based games and activities.
Our courts vary in size to suit your needs and are extremely popular with professional and amateur sports clubs, educational institutes, businesses and non-for-profit organisations.
They are a fully transportable system that can be easily assembled, maximising recreational space.
Our Courts provide a unique venue for a broad cross section of the community to play, coach and educate. Can be adapted to suit a variety of multiple sports including street/beach tournaments and events.